Enrolment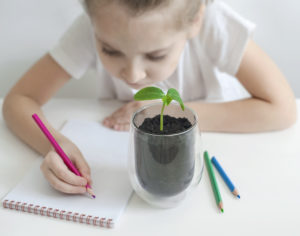 Billy Lids Kindy is open from Monday to Friday from 7am to 6pm.  We provide permanent full time, permanent part time, and occasional care.  We provide occasional care for single one-time bookings only if we have a position available when a permanently booked child is not attending.  If you need care just as a once-off day then you must call us on the day before to see if we have a position available.
Enrolment and orientation is an exciting and emotional time for children and families. It is important to manage this time with sensitivity and support, building partnerships between families and Billy Lids Kindy. Such partnerships enable Billy Lids Kindy and families to work toward the common goal of promoting consistent quality outcomes for individual children and Billy Lids Kindy.
We aim to ensure children and families receive a positive and informative enrolment and orientation process that meets their individual needs. We strive to establish respectful and supportive relationships between families and Billy Lids Kindy to promote positive outcomes for children whilst adhering to legislative requirements.
Child Care Subsidy (CCS)
Child Care Subsidy is a means-tested subsidy paid directly to Billy Lids Kindy as a fee reduction. There are 3 factors that will determine a family's level of Child Care Subsidy, which include:
Combined Family Income
Activity Test for both parents
Service Type
Transitioning to Child Care Subsidy requires families to provide information and confirm current details by using your Centrelink online account through myGov. Here you will be asked to provide your combined family income estimate for the financial year, hours of recognised activity including work, training, study and volunteering and the type of child care your family uses.
Booking
Before you can enrol you need to confirm with us of your child's position in the centre. Please contact us to see if we have any position available or you can book in advance to ensure your child's placement. If we do not have any positions then you can be placed on our waiting list and you will be contacted as soon as a position becomes available.
If you have a current place in our centre you will be required to pay for the time you have booked regardless of child absence or public holiday. If your child is going on scheduled leave, due to holidays, long term illness or other reasons, you are able to pay a 50% holding fee of your current payments to keep your position open. Normally 14 days notice of a holding period will be required unless special circumstances exists, this can be negotiated with the Director. This is a requirement so you can be assured your child will always have a place with us. However this is not a requirement if you use our occasional care service, where you only pay for the time your child is in care.