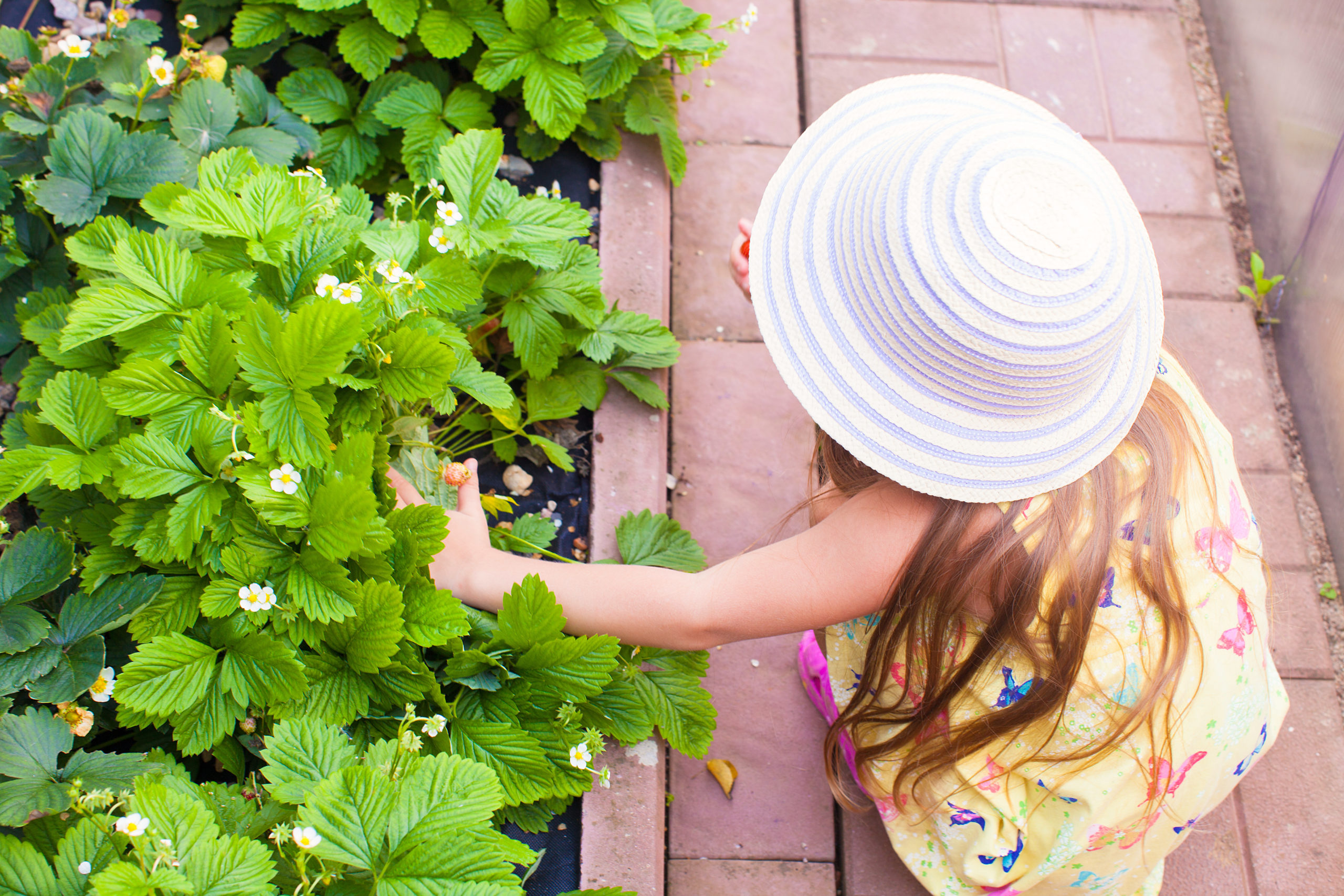 Sun Smart Policy
All children have the right to experience quality care in an environment which provides for their health and safety. The centre has a duty of care which extends to ensuring that appropriate sun protection policies and practices are implemented to adequately protect children, educators/staff and visitors from ultraviolet radiation from the sun.
The Cancer Council advises that one out of two Australians will develop some form of skin cancer during their lifetime, with childhood sun exposure being an important risk factor. Young children have very little skin pigment (melanin) to protect them from sun exposure. This means if a child gets too much sun, their skin can be permanently damaged resulting in moles, freckles, wrinkles, sunspots and even skin cancer later in life. It is widely understood that the risk of developing skin cancer is directly related to the intensity and duration of sun exposure.   Research now indicates that childhood sun exposure is an important contributing factor to the development of skin cancer later in life, with the majority of damage occurring in the first twenty years of life.
[mls_mark]Skin cancer in Queensland[/mls_mark]
Queensland has the highest rate of skin cancer in the world.  Two out of every three Queenslanders will get some form of skin cancer in their lifetime.  Research suggests that at least two-thirds of all melanomas occurring in Australia could be prevented if children were protected from the sun during their first 15 years.
Ultraviolet radiation (UVR) levels are highest during the hours that children are in childcare.  As children will spend a portion of their day outdoors, we are committed to protect them from the harmful effects of the sun.
With this in mind The Centre realises the need to protect children's skin and educate them about Sun Smart behaviour, thus reducing the risk of skin damage from exposure to the sun.
[mls_mark]Policy[/mls_mark]
The centre recognises that winter sun also contributes to skin damage.  The implementation of this policy will therefore be conducted throughout the year.
The purpose of this Sun Smart policy is to ensure that all children attending our establishment are protected from the harmful effects of the sun throughout the year.
As such, the centre implements for following strategies:
Hats
The centre will require children and employees to wear hats that protect the face, neck and ears whenever they are outside, i.e. legionnaire style or broad brimmed hats.
Due to the risk of children becoming entangled in hat cords and choking, the centre recommends that the cords are removed from hats.
Children who do not have their hats with them will be asked to play in an area protected from the sun.
Sunglasses
If sunglasses are worn when children are outdoors, the centre recommends that sunglasses meet the Australian Standards AS/NZS 1067:2003 with a category number 2, 3 or 4.
Clothing
The centre recommends that children and staff wear loose fitting clothing that protect as much of the skin as possible for outdoor activities. Shirts that cover the shoulders and have collars and sleeves that are at least elbow length, and longer style skirts and shorts are most suitable.
Shade and UV Index
Children will be encouraged to use available areas of shade for outdoor play activity. Planned outdoor play and activities will be set up in shady areas. Areas used for focused play i.e. sandpits, fixed play equipment, will be provided with shade throughout the year. Play areas for babies will be provided with shade all year round.
Management will ensure there are a sufficient number of shelters and trees providing shade in the centre grounds.
Outdoor excursions and activities will be scheduled before 10 am and after 3 pm whenever possible. Full day outdoor excursions (i.e. vacation care) will be planned to ensure children are not in the sun between the hours of 10 am and 3 pm. The availability of shade will be considered when planning all outdoor excursions and activities. Portable shade structures may be used if the area does not have much natural or artificial shade. Children and educators/staff participating in excursions will be covered by the policy and broad brimmed or legionnaire style hats and protective clothing should be worn on all excursions. Sunscreen is also a necessity on day long excursions.
Outdoor play (unrestricted) may take place between 10am and 3pm, provided the UV index is low (<3). The UV Index forecast is available at the Bureau of Meteorology website: http://www.bom.gov.au/australia/uv/index.shtml and is also reported in some newspaper, radio and television weather reports. If the UV index is moderate (3) or above appropriate sun protection measures need to be undertaken by all educators/staff and children when outdoors.
Maintaining hydration levels
Infants and children's body/water ratio mass is significantly different than from adults, therefore the risk for dehydration from outdoor play and hot weather is high and can be dangerous.
Water will be offered to children throughout the day regardless of indoor or outdoor play settings.
Children are able to bring in water bottles from home and are encouraged to access water to drink throughout the day.
Cooled boiled water may be offered to infants and young children after bottle feeds if children show signs of continued thirst.
Educators will monitor and document the input/output of infants and young children's fluids.
Sunscreen
SPF 30+ broad spectrum water resistant sunscreen will be provided for educators/staff and children's use as necessary. Sunscreen will be applied liberally at least 20 minutes before going outside and not rubbed in. It should be reapplied every two hours or more frequently if it is likely to have been washed or wiped off. . It is recommended that SPF 30+ sunscreen for sensitive skin be provided for use by babies and young children, 0-5 years.
School age children will be encouraged to apply sunscreen themselves, under appropriate supervision to ensure effective application.
Educators will apply sunscreen to infants and younger children (0O5 years) as appropriate.
Parents/carer's will be encouraged to apply sunscreen for their child/children prior to drop off.
[mls_mark]Sun protection information and role modelling[/mls_mark]
Employees and visitors to the centre will act as role models by:
Wearing appropriate hats, sunglasses and protective clothing when outdoors.
Using SPF 30+ broad spectrum water resistant sunscreen for skin protection.
Seeking shade whenever possible.
Looking after their skin and avoiding sunburn.
Learning about skin and ways to protect skin from ultraviolet radiation from the sun will be incorporated into programmed activities.
The Sun Protection Policy will be reinforced in a positive way through family newsletters, noticeboards and meetings, and will be available in writing to families on request.
Educators/staff and families will be provided with educational material on sun protection.
Management will keep themselves informed about current trends, recommendations and legislation that impacts on Sun Protection Policy by participating in industry networking groups, maintaining regular contact with relevant resource agencies, and providing opportunities for educators/staff to train in current practices.
When enrolling their child, parents/guardians will be:
Informed of the Sun Protection Policy;
Asked to buy a service hat, or provide a suitable hat for their child's use;
Asked to provide SPF 30+ broad spectrum water resistant sunscreen for their child's use;
Required to give authority and directive for educators to administer sunscreen to their child;
Encouraged to practice sun protective behaviours themselves.
Responsibilities (Our commitment)
Inform parents of the Sun Smart policy when they enrol their child
Increase the amount of shade in the grounds, where possible, by building shelters and planting trees
Ensure that, wherever practicable, outdoor activities take place before 11.30 a.m. and after 2 p.m. (Australian Eastern Standard Time [AESTI)
Provide a Sun Smart education program for children, and provide parents with up-to-date Sun Smart information through newsletters and parent meetings
Encourage all staff to act as positive role models for children in all aspects of Sun Smart behaviour by:
Wearing appropriate hats and clothing for all outdoor activities
Using SPF 30+ or higher, broad-spectrum, water-resistant sunscreen – seeking shade whenever possible
Wearing sunglasses that meet the Australian Standard (AS 1067)
Ensure that children not wearing hats play in shaded areas
The centre will provide 30+ or higher sunscreen to the children and staff.
Parents/Guardians Commitment
Provide a well-fitting hat for use in all outdoor activities.
The Queensland Cancer Fund recommends the following hats:
8-10 cm broad-brimmed
Legionnaire-style
Ensure that their child's clothing provides adequate protection from UVR. The Queensland Cancer Fund recommends clothing with the following features:
Collars and sleeves
Closely woven fabric
Natural fibre
Provide SPF 30+ or higher, broad-spectrum, water-resistant sunscreen for their child's use
Act as positive role models by practising Sun Smart behaviour
Reference:
http://www.healthinsite.gov.au/topics/Child_Health
http://www.cancercouncil.com.au
Australian Community Services Employers Association
Professional Development and Support for Child Care Services in Australia (PSC National Alliance) http://www.pscalliance.org.au/?page_id=1264#Health-and-Safety
[1] Education and Care Services National Regulations (2011): Part 4.7—Leadership and service management; Division 2—Policies and procedures; 168 Education and care service must have policies and procedures p 177